Interested in becoming a CSESoc Sponsor?
For information about how you can sponsor CSESoc, please see our
2019 Sponsorship Proposal.
For further enquiries and to discuss sponsorship opportunities, please email sponsorship@csesoc.org.au
Principal Sponsors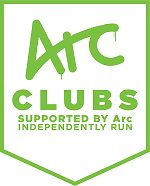 ARC UNSW
Arc  is your student organisation. Our mission is to make your life at Uni  more interesting, more fun, more personally rewarding, and ultimately  more affordable. We're here to provide everything you need outside of  the classroom.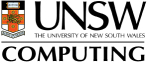 CSE UNSW
CSE is now one of the largest Schools within the University, and one of the largest of its kind in Australia.  The school's Development Office was established in 2001 to promote the development of our students  beyond their academic studies. It has always been a great supporter of  student societies, which is one of the reasons our students enjoy a  complete and fulfilling university life.

Atlassian
Software  is changing the world, and Atlassian is at the center of it all. With  more than 65,000 global customers (including 85 of the Fortune 100) and a  highly disruptive business model, we're advancing the art of team  collaboration with products like JIRA, Confluence, BitBucket and HipChat  – and we're just getting started. Motivated by honest values, an  amazing culture, and consistent revenue growth, we're out to unleash the  potential of every team. From Amsterdam and Austin to Sydney and San  Francisco, we're looking for people who are powered by passion and eager  to do the best work of their lives in a highly autonomous yet  collaborative, no B.S. environment. Find out more at http://atlassian.com.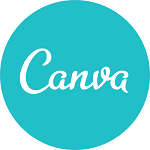 Canva
Canva  is revolutionising design. Voted coolest tech company in Australia  2015, we work every day to make design accessible and easy for everyone.  The technical challenges are complex and we promote a high level of  autonomy in the way we work, consequently we look to hire the best. You  will be surrounded by ex-Google engineers, ex-McKinsyites and other  A-teamers. We look to identify and nurture people who are passionate  about their craft and are constantly trying to get better at the  fundamentals of their craft. Come be part of Australia's fastest growing  startup and make a real impact.

Freelancer
Triple  Webby award winning Freelancer.com is the largest freelancing and  crowdsourcing marketplace in the world. Freelancer.com connects over  10.4 million independent professionals globally, specialising in nearly  600 fields. Over 5 million projects have been posted to date, in areas  as diverse as website development, logo design, marketing, copywriting,  astrophysics, aerospace engineering and manufacturing. Freelancer.com is  the marketplace where the world gets work done.

Google
Google  is and always will be an engineering company. We hire people with a  broad set of technical skills who are ready to tackle some of  technology's greatest challenges and make an impact on millions, if not  billions, of users. At Google, engineers not only revolutionise search,  they routinely work on massive scalability and storage solutions,  large-scale applications and entirely new platforms for developers  around the world. From AdWords to Chrome, Android to YouTube, Social to  Local, Google engineers are changing the world one technological  achievement after another. Voted the top Graduate Employer by students  in Australia, we're looking for students to do cool things that matter.  Join us, visit google.com/careers/students.

Microsoft
Microsoft  is organized into several major functions and disciplines to deliver  exceptional devices and services to billions of people and millions of  businesses worldwide. Individual but connected, we work in small teams  to focus on a specific function or discipline. Then those teams  collaborate with one another to ensure compatibility and communication  across our inventions.

What this means for you is depth and breadth of opportunity. We offer a  variety of jobs, spanning our many technologies in offices around the  world. Come to Microsoft to meet and learn from interesting and talented  people, and to make a real impact on the world.

IMC Trading
As  one of the world's leading market makers, IMC trades on more than 100  venues around the world and provides liquidity in more than 200,000  securities. Besides our on-screen market making in many asset classes  globally, we are also a Designated Market Maker (DMM) on the New York  Stock Exchange and our ETF desk in Europe leverages our experience,  advanced technology and deep liquidity, to offer competitive pricing  directly to qualified counterparties.   Across offices in Amsterdam, Chicago and Sydney, global teams of  technologists and traders work together to design and develop the  software, hardware, advanced networks and algorithms that drive our  trading strategies and make us one of the world's leading liquidity  providers. We hire exceptional, insatiably curious problem-solvers and  challenge them to anticipate change and continuously innovate in ways  that will sustain our success. We recognize, and reward, the best ideas  regardless of hierarchy. At IMC, anyone can make an impact and everyone  is encouraged to do so.
Major Sponsors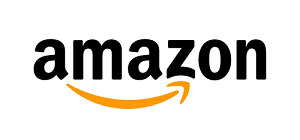 Amazon
Amazon  Web Services is a subsidiary of Amazon that provides on-demand cloud  computing platforms and APIs to individuals, companies, and governments,  on a metered pay-as-you-go basis.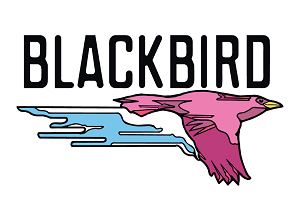 Blackbird Ventures
Blackbird  Ventures is a venture capital firm that invests in Australians wanting  to be the best in the world not the best in Australia. We provide equity  capital for all stages from Seed, Series A and later stage.

Citadel
We  analyze global markets with discipline and focus, and employ a range of  strategies in an effort to deliver market-leading investment returns to  our capital partners. We empower the most talented minds in finance  with an unparalleled combination of deep fundamental research,  predictive analytics, and leading-edge technology to identify and  capture new opportunities. Our world-class global team brings together  the art of investing with the science of finance to help our capital  partners achieve their financial goals.  We drive our mission through a culture of excellence: constantly  improving, continuously learning, rewarding results, and winning with  integrity.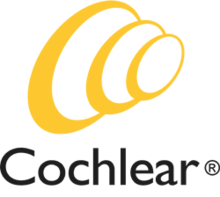 Cochlear
Cochlear  is a global leader in implantable hearing solutions. They have provided  more than 550,000 implantable devices, helping people of all ages to  lead full and active lives.

Displayr
At  Displayr, we're working to solve the biggest problem in data science:  it is just too hard to do.  We're building apps that brings data science, visualization, and  reporting to everyone. Our two main products are Displayr, the world's  first complete data science tool; and Q, the complete toolkit for market  researchers. Our core business is a combination of advanced software  engineering and data science, coupled with elegant design.   We currently have offices in Sydney, Chicago, and London.  We are always keen to speak with potential new staff, and we post our  latest vacancies on LinkedIn - check out the Jobs list on this page.

Facebook
Facebook was built to help people connect and share, and over the last  decade our tools have played a critical part in changing how people  around the world communicate with one another. With over a billion  people using the service and more than fifty offices around the globe, a  career at Facebook offers countless ways to make an impact in a fast  growing organization. Want to build new features and improve existing  products that more than a Billion people around the world use? Are you  interested in working on highly impactful technical challenges to help  the world be more open and connected? Want to solve unique, large-scale,  highly complex technical problems? Our development cycle is extremely  fast, and we've built tools to keep it that way. It's common to write  code and have it running live on the site just a few days later. We push  code to the site everyday and have small teams that build products that  are touched by millions of people around the world. For exploring  opportunities with us, visit www.facebook.com/careers.

Jane Street
Jane  Street is a proprietary trading firm that operates around the clock and  around the globe. We bring a deep understanding of markets, a  scientific approach, and innovative technology to bear on the problem of  trading profitably in the world's highly competitive financial markets.  

Founded in 2000, Jane Street employs over 500 people in offices in New  York, London and Hong Kong. We are always recruiting top students and  invite you to learn more about a career at Jane Street. The environment  at Jane Street is open, informal, intellectual and fun. You can wear a  t-shirt and jeans to the office every day, the kitchen is stocked, and  discussions are always lively. Teaching and learning are central  activities through classes, mentoring and discussion.

Optiver
Optiver  is an electronic market maker. Put simply that means we trade options  and other financial instruments in markets around the world, providing  pricing for anyone who wants to trade. It's a unique business, with  unique challenges. More than 1,000 Optiverians work to improve the  market through ethical market operation. We're a quiet powerhouse of  creative problem solving and collaboration. And while building our  success for more than 30 years, we've deliberately forged a culture that  gives you plenty of opportunity and support to make an impact here. We  want the best to help us make it better every day.

Quantium
Quantium  was founded by like-minded executives from different disciplines across  data, science and business. In everyday life, data forms the backbone  of every decision we make, every lesson we learn and every direction we  choose. Better data, better decisions, better outcomes. But it is so  much more than just numbers and technology. It's what we know,  unearthing ideas to solve problems and grasping opportunities that could  change the world.

We are a global leader in the application of analytics to help our  clients solve their most important problems. Using data, we power  possibilities for organisations.

SIG Susquehanna
We  commit our own capital to trade financial products around the world.  Building virtually all of our own trading technology from scratch, we  are leaders and innovators in high performance, low latency trading. Our  traders, quants, developers, and systems engineers work side-by-side to  develop and implement our trading strategies. Each individual brings  their unique expertise every day to help us make optimal decisions in  the global financial markets.
Affiliate Sponsors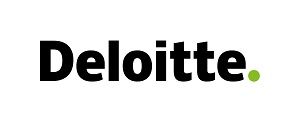 Deloitte
From  cyber security and tech innovation through to accounting and advisory,  we're looking ahead and building industries of the future. As one of the  largest professional services firms in the world, our services are as  diverse as the students and Graduates we hire.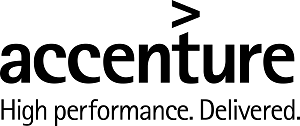 Accenture
Accenture  is a global management consulting, technology services and outsourcing  company, with more than 319,000 people serving clients in more than 120  countries. Combining unparalleled experience, comprehensive capabilities  across all industries and business functions, and extensive research on  the world's most successful companies, Accenture collaborates with  clients to help them become high-performance businesses and governments.  There's no limit to the technical or business solutions Accenture  deliver, the clients they work with, or the type of work that they take  on. Accenture work with Australia's most innovative organisations across  all sectors, including banking, insurance, healthcare, mining,  retailers, communications, media, and governmental agencies.

Palantir
Today's  critical institutions don't just protect public safety or provide vital  goods and services—they also deal with astonishing amounts of data. At  Palantir, our mission is to help the world's government agencies,  Fortune 500 companies, and nonprofits transform how they understand and  use that data.  

We build software that lets organizations integrate and analyze their  data so they can solve problems they couldn't before. For example, we're  helping our customers combat terrorism at home and abroad, investigate  and prosecute financial fraud rings, offer more credit to retail banking  customers, manufacture products faster and more safely, and fight  violent crime in the world's great cities. And we're just getting  started.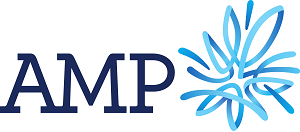 AMP
AMP  is a financial services company in Australia and New Zealand providing  superannuation and investment products, insurance, financial advice and  banking products including home loans and savings accounts.

Akuna Capital
Akuna  Capital is a proprietary trading firm specializing in derivatives  market-making and sophisticated modeling with a commitment to  cutting-edge technology.  We are the leading options market-maker to successfully enter the  industry in recent years with sustainable growth. By providing more  liquidity to the markets through rapid innovation, we have the advantage  of youth in remaining nimble and agile in an ever-changing competitive  landscape.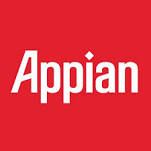 Appian
Appian  Corporation is a cloud computing company currently headquartered in  Tysons, Virginia, part of the Dulles Technology Corridor. Appian sells a  Platform as a Service for building enterprise software applications. It  is a leader in the Low-Code Development, Business process management,  and Case Management markets.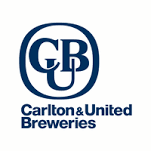 Carlton & United Breweries
CUB  brews some of Australia's most iconic and loved beers, including  Victoria Bitter, Carlton Draught, Great Northern, Pure Blonde, Carlton  Dry, Melbourne Bitter, Crown Lager, Cascade Premium Light and the Yak  Ales. Our stable of brands includes global premium brands such as  Corona, Budweiser, Stella Artois, Beck's, Hoegaarden, Leffe and, our  most recent additions, leading craft brands 4 Pines and Pirate Life.

Clayton Utz
As one of Australia's leading law firms, Clayton Utz gives confident, innovative and incisive legal advice.

Advanced Dermatology
Advanced  Dermatology is a global leader in the provision of at home  dermatological skin treatments and in-office cosmetic surgery. As a  leading Sydney Laser Clinic we offer a range of services from non-surgical liposuction, cellulite treatment and anti-wrinkle injections.  Our team of certified clinicians and expert doctors are down to earth,  easily approachable and always here to help you no matter how  challenging your skin concerns. Advanced Dermatology is at the  cutting-edge of skin science and our partnership with the UNSW Computer  Science & Engineering Society aims at developing and enhancing  computer models for the improvement of anti-ageing skin medicine and  genomic testing. Our anti-ageing skincare range is exported to over 60  countries and available through our website.