CSE Pre-Enrolment Guide 2021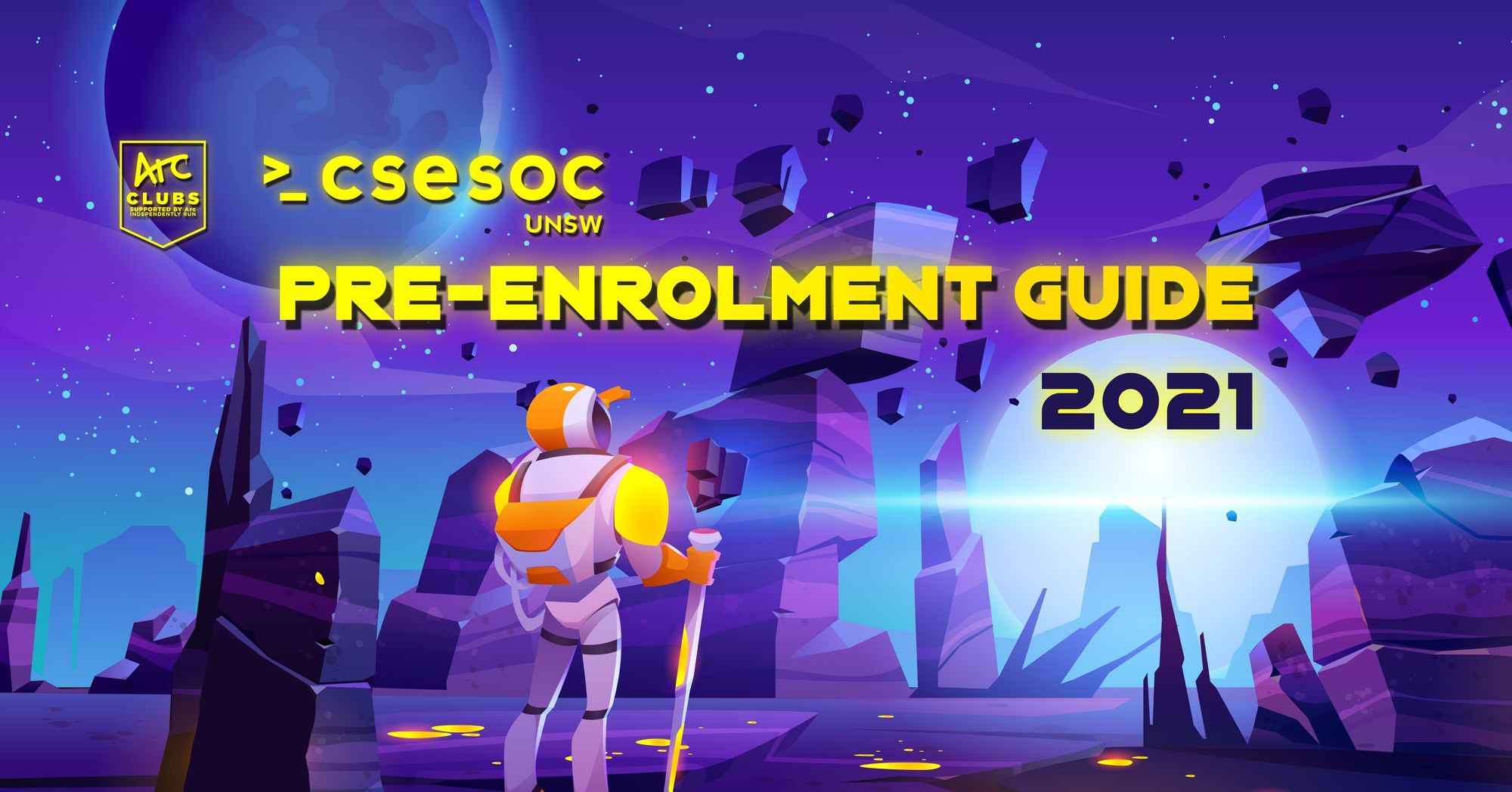 Are you studying a CSE degree for the first time? Feeling a bit confused about subjects, pre-requisites, and timetables?
CSESoc has created the CSE Pre-Enrolment Guide help you make sense of it all!
Check out the updated 2021 Guide for a comprehensive rundown on everything you need to know about completing your degree - including understanding common terms, how majors work, and advice on subject selection and enrolment.
CSESoc Media has also just released a podcast about how to make the most out of your first year CSE experience! Check it out below!