Secure Your Next Interview: A Guide to Writing Résumés
Having trouble landing that job interview? New to job hunting or need a quick refresher? If your career is to be a thousand mile journey, let this guide be your first step to success.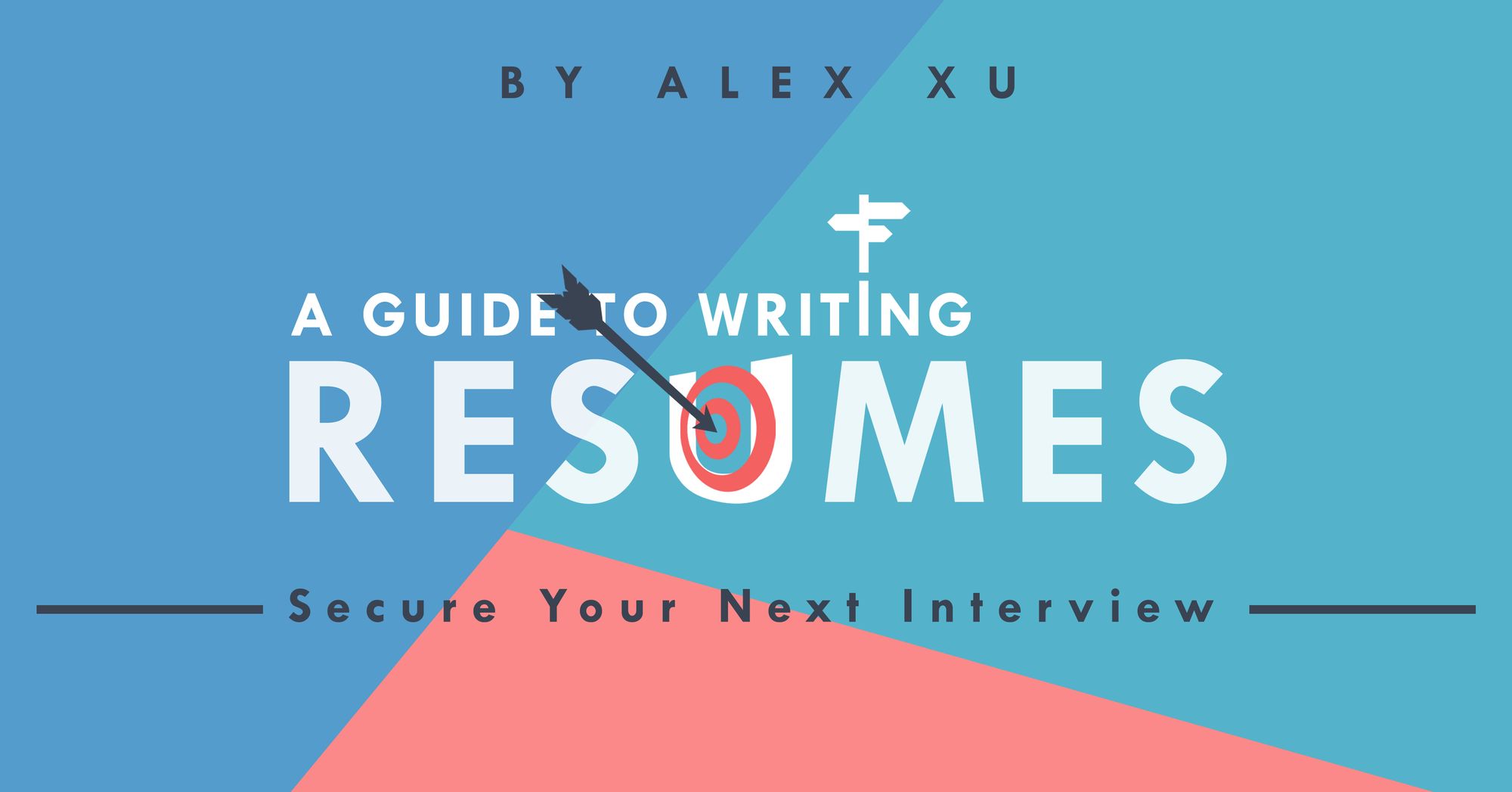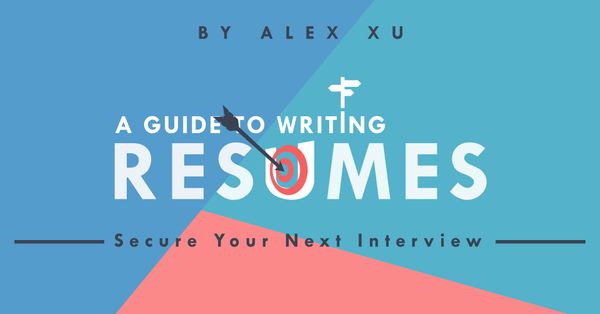 A journey of a thousand miles begins with a single step - Laozi
Having trouble landing that job interview? New to job hunting or need a quick refresher? If your career is to be a thousand mile journey, let this guide be your first step to success.
Imagine the job process as a series of locked doors and your résumé is the key to opening new pathways and opportunities. When job hunting, your focus is the door labelled "Interview". But there are three obstacles that you must overcome using your résumé.
They are automation, notability and content. The better constructed your résumé, the more likely you will overcome those barriers and land the interview. While writing your résumé, keep in mind these criteria as they will help flesh out your application.
Let's examine the three barriers.
Automation
About 75 percent of large companies use an automated applicant tracking system (ATS) to distinguish qualified, attention-worthy applicants from the weak and unqualified, filtering out roughly three-quarters of all résumé applications for a position. This way the employer can dedicate time to evaluate which candidates are the best fit for the job. Around 75% of these résumés will never be seen by human eyes.
How does an ATS work?
An ATS eliminates the tedious process of marketing, organising and analysing résumés. It starts by collecting and storing all the applications received in an organised system. Then, it scans and parses each résumé, selecting critical words and phrases whilst filtering out the unnecessary stuff. The employer can choose what gets scanned (e.g. education level and skills) and what gets left out. Finally, the résumés are ranked in order of qualification, experience, required skills and so on. From there, the employer will read the top résumés and the best applicants will be called in for an interview.
Your goal is to have a résumé that can overcome this automated system and onto the list of candidates, preferably at the top.
Getting past the automation
So let's go through some ways you can improve your résumé so that it gets read.
Apply for what you qualify for. If you don't have the required skills and qualifications for the job or you omit them from your résumé, chances are the ATS won't find the key terms the employer is seeking in a candidate and it will filter you out of the list of suitable candidates. And even if the eyes of the employer happen to skim over your résumé, they'll find your application to be lacking in what they require, so in the bin it goes.
Keep it simple. Use a clean, simplistic résumé layout. Keeping it simple will prevent the ATS from getting confused and scanning the wrong parts. We'll go through some common mistakes often found in ATS rejected résumés.
Don't use graphics in place of text, especially when it comes to skills or work experience. This isn't to say that using them is a complete no go. Rather, use them sparingly and appropriately. A few logos or symbols won't hurt and help balance out the otherwise text heavy résumé.
Avoid images and photos. They cannot be scanned by the ATS and the space used could be more efficiently utilised for other things.
Be wary of the header and footer of the page. Try not to include important details (i.e. contact, email address etc.) in the header or footer of your résumé. Those areas are usually ignored by the ATS as they don't count as the body of the document.
Do NOT have a picture of yourself. It's anti-ATS but can also affect your chances of securing that interview. Some employers will reject résumés with photos to ensure that that there will be no discrimination and bias against your appearance.
Use simple, professional fonts. It's pretty much common sense to keep the font professional and readable.
Use the correct file type. Follow the instructions given to you. If the employers ask for a pdf, you submit a pdf. If they want a .docx file, you hand in a .docx file. These two file formats are generally the main file types that will be requested. But in the case where no file type is specified, go for .docx as they are more precisely parsed by the ATS.
Use specific keywords that are relevant to the position you're applying for. Keywords are words that represent the skills, abilities and expertise you possess that qualify you for the job. A good tip is to scour the company website and use the keywords that the website advertises. More on this later.
Getting noticed
Say you've passed the automation and you've landed yourself on the list of suitable candidates. Employers will now read your résumé. But what's stopping them from getting bored and deleting your application and that shot for an interview? At this stage, your résumé is a sales pitch. You are advertising your capabilities, skills and experience. You're saying, "I'm the best fit for this job and here are the reasons why." It should give the employer a reason to keep reading and prevent it from going into the bin.
Readability is vital. A résumé needs to have a clear, logical structure and be easy to read. Here are some tips on improving readability:

Use a clear hierarchy. Section your résumé into segments of relevant information. An example of this would be:

We'll be going into more detail about the content later on.

Balance your résumé with whitespace. You don't want to beset your potential employer with a cascade of text.

Use correct grammar and spelling. Bad grammar and spelling is unprofessional and may imply that you were too lazy to check over your résumé. Some employers really nitpick grammar and spelling and could upright reject applications with any errors.

Stats and specificity. Back up your claims with statistics. Be specific about what you have accomplished and ensure that it is measurable.
More keywords, fewer buzzwords. This extends from the earlier point about keywords. Generally, you want to avoid putting any subjective or opinion-based words in your résumé. Buzzwords are opinionated, fluff words that serve to add that bit of flair to your résumé. While it's fine to occasionally have a few buzzwords to highlight how "diligent" you are, employers care more about the keywords. They want to know about your "management" skills or proficiency in "Python". The ATS will often be programmed to pick up industry-specific keywords and employers actively seek out these terms, so make sure to bulk up your résumé with these. Here are some examples of keywords and buzzwords:

However, if the job description is looking for a "task-oriented" individual, you will want to mention that particular buzzword in your résumé. Integrate it within the body of the résumé and justify it with evidence or statistics. This way, the reviewer and ATS are more likely to pick your application.
Content
Once your résumé gets noticed, the final nail in the coffin is the content. Now that you've advertised yourself as a suitable candidate and have the employer's attention, you need evidence to support your claim. You're telling the employer "Here are the reasons why I'm a good fit and here is everything I've achieved that makes me your best candidate". The content is the collection of your past experiences and skills that justifies that claim.
Contact details. You should have the following contact information in your résumé:

Name. Usually, you want this to be a large, noticeable font and near the top of the page.
Phone number and email. Use a work email that is solely for business purposes.
Website (if you have your own) and any projects or portfolios (i.e. Github). Your LinkedIn profile is also optional but will provide the recruiter with more information about your experience.
When including URLs, remove the "https://www" from the start.


Projects and portfolios. Employers want to see what you're capable of. Whether you're applying for a job in the software, art or architectural industries, including a link to a portfolio or your projects will bolster your chances of being accepted. Personal projects convey innovation, initiative and a determined, enthusiastic attitude to that particular field of work. So if your GitHub or portfolio is looking a bit empty, bulk up your chances with a few projects to start.

A brief tagline or résumé summary. This is a short description of yourself describing what you do and can bring to the company. A tagline is shorter and recommended for those without much experience. A résumé summary communicates experience and should be used by more experienced job seekers.
A simple tagline would be:
John is a database systems specialist with 3 years of experience.
When writing a résumé summary, include some variation of the following:
A few character traits, including soft skills.
Your current job title.
What you aim to bring to the company.
Noteworthy achievements.
Languages spoken.
Qualifications.
An example of a résumé summary would be:
A motivated and determined marketing officer with 13 years of experience in the marketing sector. Keen to elevate AlphaInc to new heights of public relations and prosperity. Fluent in Spanish and German.
Skills. Make sure to keep a balance and mention the skills that the employer values the most. One can often find what skills the employers want on the job ad.

Soft skills matter too. When filling out your résumé, it's good to use a balance of soft and hard skills. Hard skills are abilities and knowledge you've learnt. Yes, hard skills such as C++ programming are great but don't skimp out on the soft skills. Soft skills are non-technical traits that relate to how we work. Teamwork, work ethic and leadership are some examples of soft skills.
Don't exaggerate your technical skills. Be honest about what you can and can't do. Don't bite off more than you can chew. If you're proficient in Python but the extent of your Java skills is printing "Hello World", then don't state Java as a programming language in your résumé. Job descriptions will often state how many years of experience of a skill they require, so use that as a guide for what technical skills to include.
Spoken languages. Knowing additional languages can be a huge plus when it comes to getting a job. Being able to speak more than one language can significantly boost your chances in the job market. As companies expand around the world, they will begin to seek individuals who can aid in their cross-cultural dealings. But be wary not to oversell yourself and brag about your ability. If the company you're applying for is a big international conglomerate, then by all means, list your language skills. But if it's some niche company that seldom deals with foreign clients, it's better to omit your linguistic prowess.

Don't rank anything. For both work skills and languages, avoid ranking or rating them. Rating skills in a way like below is a big no-no. First, it's graphical, which means the ATS won't be able to comprehend any of it and second, what basis is this rating formed upon? Self-scored ratings are subjective and have no parameters or variables to compare with. Ranking skills in a résumé is a worrying trend that can hurt your application.
Work experience. Have a section that outlines the work and other forms of experience you have. Use a clear dot point format. Prioritise the roles and responsibilities you have taken on in each workplace. Employers want to see how well you've done something rather than what you've done.
If you're a fresh graduate, include any internships and part-time positions.
Use past tense when outlining past jobs. A good guide to follow is the CAR framework. Start by listing the challenges you faced, the actions you took and the results acquired at a particular job and summarise it all in one or two sentences.


Keep these points consistent. If you include multiple jobs, don't prioritise one job heavily with ten points and have only three on another.
Below is a great example of how to format your work experience:
Education. This part of the résumé outlines your academic journey and achievements. It has the potential to highlight your work ethic in established environments. State your place of education, degree, majors/minors, and date of graduation (if applicable). Include any awards you've received.

Do not list the courses you've completed unless your résumé is solely focused on academic performance and even then, list only the courses you've topped or have received prizes for.

Your résumé should tell an engaging, flowing story. Your résumé shouldn't be just a list of past achievements and experiences from gone by days. It should tell a story of who you are and how your journey, education and work experience have made you the best candidate for the job. But don't construct an elaborate, word-heavy recount of your past experiences. You want a summary that reflects the context, challenges and results of your past experiences. It should imply your character and how you present yourself at work. Generally, have at least one summary for each past workplace you've been employed at.

Statistics also ties into this. Employers want measurable data. Compare the following:

"Managed a financial project that increased sales."

"Managed a financial project with a team of 8 for 6 months and increased company revenue by 27%."

The latter conveys a story. Employers can infer the challenges and successes that you've encountered and hence, they can gauge how suitable you are for the job.
Good and Bad Résumés
A Bad Example
What's wrong with the above?
The photo of the applicant is both unprofessional and encourages bias.
Unnecessary, distracting graphics that communicates little and can cause problems in ATS scans.
The past work experiences here are particularly poor.

Poor grammar, inconsistent tense and informal use of language conveys carelessnes and is unprofessional.
Low modality words such as "like" and "roughly" imply uncertainty.
A recounted list of events rather than an engaging story of achievements and results.

Skills should never be rated according to your own opinion. "Keeping it cool" isn't really a skill. The applicant has put work specific skills together with life skills.
Hobbies aren't relevant. Very rarely do they add to your résumé. Jiu-jutsu hardly contributes anything useful to sales.
The tone here is very arrogant and opinionated. It's up to the employer to see if "Sales Maestro" fits the bill. Avoid exaggerating your capabilities and go with a modest tone.
A Good Résumé
What's great about the above?
Résumé Summary. Within three sentences, the applicant has summarised their soft skills, qualifications and languages they speak.
Contact details cleanly displayed with some small icons to help balance the text heavy résumé.
The skill section here are all technical skills and are categorised for better readability.
Past work experiences are clear and concise. The points back up the skills mentioned earlier and follow an action-result format, conveying a story.
Education is listed clearly. Significant professional certificates are listed to bolster the résumé.
Key Takeaways
Here are some key criteria to keep in mind when writing your résumé. These should be at the forefront of your résumé and easily picked up by the reader.
Have a simple and clear format. Keeping things clean communicates tidiness and professionality.
Be humble. Present a selfless image of yourself and avoid bragging, exaggerating and subjective content.
Tell a story. Craft a relatable character that is more than what you can do. Mention the challenges you've overcome and successes you've achieved over the years.
So there you have it. Hopefully, you've acquired some valuable information from this guide and feel more confident or determined to get that résumé in tip-top shape. To all the job seekers out there, whether new or old, I wish you the best of luck. And remember, small, steady steps can go a very long way.