Meet the Team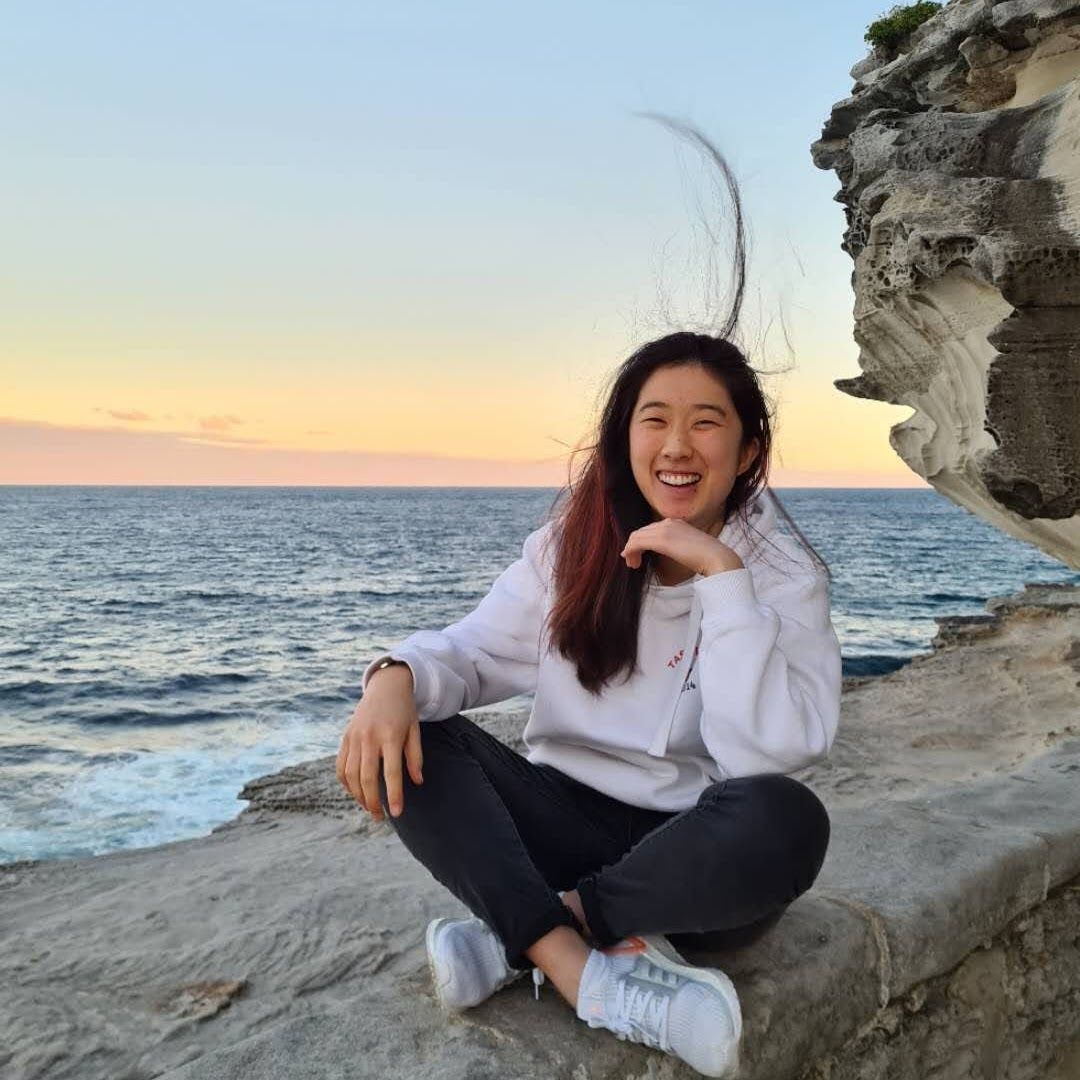 Angeni (or Genie :)) Bai
Hello! I'm in second year and studying computer science because frankly it's the only subject where I look forward to turning up to classes :) As Media Director, I'm keen to help the subcom develop new skills and publish awesome content for you to enjoy/learn from/meme. Outside of uni, you can find me playing guitar 🎸, stacking it on my skateboard 🛹🤕, and spending way too long finding Spotify playlist photos 🎶
Ryan King
Hey, I'm Ryan! As one of the Media Directors this year my job is to bully Genie and occasionally help produce media content with our subcom for CSESoc. I'm excited to push the boundaries of what CSESoc Media can accomplish this year and create some cool content for the CSE community. Imagine having interesting hobbies.
Fiona Chau
'Sup! This is Fiona, a 1st year Electrical Engineering/Computer Science student. It is a huge honour to be part of the 2021 CSESoc Media Team. I am looking forward to producing various forms of informative and entertaining content whilst working alongside such amazing people. I receive my occasional 5mL dose of serotonin through listening to odd genres of music, solving puzzles, doing arts and crafts, and most of all, being a massive smooth-brain. 〜(꒪꒳꒪)〜
Natalie Leroy
Hello, I'm Natalie! I'm a first year Computer Science / Media Arts student and love using both sides of my brain. I hope to create meaningful and fun content for you to enjoy and learn from. In my spare time I love to go on adventures with my friends/family, animate to clips of music and play chess. I'm excited to develop my creative skills and make an impact that will last as part of the subcom. :)
Amanda Lu
Hiya! I'm Amanda, a first year studying Software Engineering and Arts. As part of the Media Subcom, I'm looking forward to creating some cool and entertaining content that offers some new info, a new perspective, or maybe just a new mode of procrastination :) In my spare time, you'll usually find me listening to music, writing bad poetry, and taking long impromptu naps.
Caleb Park
Hey! I'm Caleb and I'm a 1st year student studying Commerce/Computer Science. As a part of CSESoc Media Subcommittee of 2021, I'm super keen to tap into a creative side that I haven't yet had the chance to fully manifest, whilst engaging with the university community as a whole through some hopefully amazing content. In my spare time, I like to listen to music, play guitar, watch movies (particularly Ghibli Studios), and meet up with friends :)
Mariya Poloziuk
Hi! I'm Mariya and I'm a first year Comp Sci / Law student. I'm super excited to be a part of the Media team this year, and am looking forward to creating content that engages with both CSE students and the wider uni community. In my spare time, I like ice skating, reading, watching shows and spending time with friends :))
Subrat Shrestha
Hey hey! I'm Subrat and I'm in my second year of Computer Science. I'm super excited to be a part of the 2021 Media team and make some enjoyable content for CSESoc, meet some new people and hopefully learn a bunch of stuff while I'm at it.

In my spare time (what's left of it, anyway), I'm usually playing games, watching movies or grabbing some drinks with a couple friends.
Michelle Sunito
Hey! I'm Michelle, and I'm a first year student studying Computer Science and Commerce (but I'm probably going to transfer out of commerce into something else uh). I'm very excited to be a part of the Media Subcommittee this year and can't wait to create some fun content! In my spare time, I enjoy listening/dancing to Kpop, playing games (such as Avalon or Minecraft) and hanging out with friends. I also have a slight addiction to bubble tea 🧋
Mitchell Wang
Hey! I'm Mitchell a 1st year Software Engineering/Commerce student and I'm a part of the Media Subcommittee for 2021. I have always enjoyed making content and performing for people through the countless videos, and musical performance's I have done during high school; so, being a part of the Media subcommittee for me feels like a great opportunity to flex my creative skills by making the content I enjoy, and hopefully many others from CSE and the wider community will enjoy them too.
Keith Xiao
Hello there! I'm Keith, a 1st year studying Computer Science/Science. As part of the Media team, I look forward to making some fun and insightful content for CSESoc! This society is absolutely awesome and I hope it'll be reflected in our projects. In my free time I like hanging out with friends, reading, going to the gym and giving the bass a nice slap ;).
Alex Xu
Hi! I'm Alex, a second year Computer Science/Commerce student. As part of the 2021 CSESoc Media Team, I strive to push our team and CSESoc to new heights with fresh ideas and content. I'm excited to work on all sorts of projects this year and keen on introducing a few of my own. In my spare time I often read Sci-Fi or fantasy books, listen to audiobooks, play classical guitar and self-study languages.
---
Return to the main about us page here.