Execs, Directors & Subcommittees
The Executives and Directors are responsible for organising the society to make sure that things get done. Execs are elected annually by CSE students at the end of the preceding year and Directors are selected by Execs.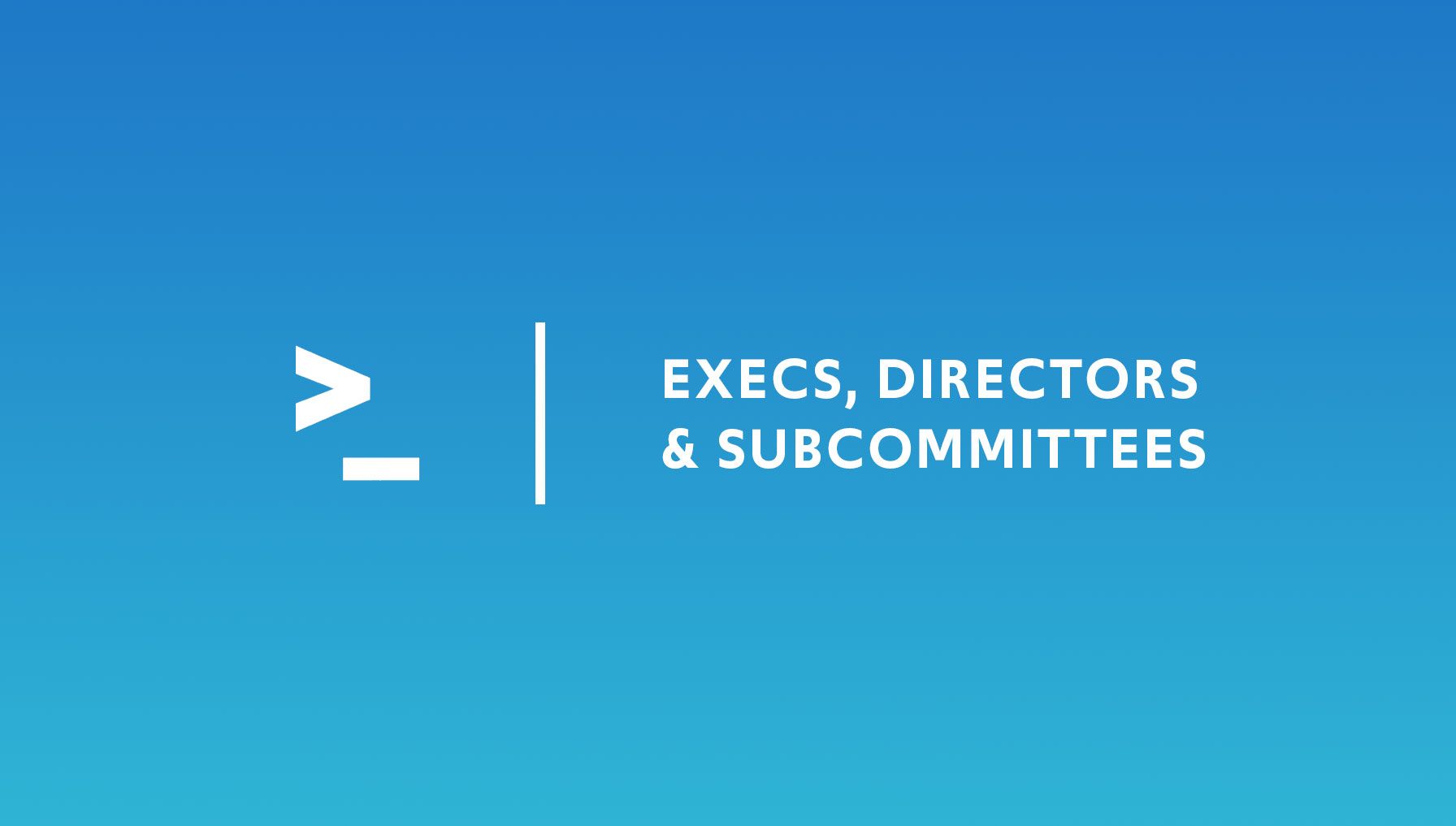 The Executives and Directors are responsible for organising the  society to make sure that things get done. Execs are elected annually by CSE students at the end of the preceding year and Directors are selected by Execs.
The CSESoc Executive and Director team for 2023 is:
Execs
Amanda Lu - Co-President
Eliza Lee - Co-President
Melanie Wu - Treasurer
Rebecca Hsu - Arc Delegate
Priscilla Soo - Grievance, Equity, Diversity and Inclusion Officer
Sophie Liu - Vice President (Internals)
Felix Cao - Vice President (Externals)
Keith Xiao - Secretary
Angella Pham - Vice President (Development)
Hanyuan Li - Vice President (Development)
Winnie Zhang - Education/Growth Executive
Max Xue - Education/Growth Executive
Jared Lohtaja - Cheif Technology Officer
Careers
Adi Sharma
Liz Santoso
Fiona Hu
Varun Penumalli
Socials
Sophie Khov
Ella Huang
Anish Sanghvi
Outreach
Elizabeth Zhu Chan
Aarav Rego
Events
Nicole Jiang
Spencer Wong
Justin Son
HR
Caleb Park
Kelly Pan
Daniel Khuu
Competitions
Hui Shan Pan
Leo (Zhirong) Lin
Jason Liu
Media
Ivan Chan
Lesley Lu
Samuel Zheng
Creative
Eric Hor
Amy Liu
CHelsea Chaffey
Marketing
Isabel Wee
Amber Wong
Sofia De Bellis
Online
Abiram Nadarajah
Noah Melamed
Shiwani Balaji
Education
Madhav Kumar
Simon Nguyen
Terence Lau
Maxwell Phillips
UI/UX
Culture
Content
Training Program
Architects
Projects
Michael Vo - Chaos Director
Alex Miao - Chaos Director
Leonardo Fan - Circles Director
Hussain Nawaz - Circles Director
Joanna He - CSElectives Director
Aimen Hamed - CSElectives Director
Alexander Ziqi Chen - Discord Bot Director
Richard Zhong - Discord bot Director
Bob Chen - Freerooms Director
Franco Reyes - Freerooms Director
Matthew Liu - Jobsboard Director
Gabriel Ting - Jobsboard Director
Raiyan Ahmed - Notangles Director
Manhua Lu - Notangles Director
Gordon Huang - Structs.sh Director
Luke Fisk-Lennon - Structs.sh Director
Edward Qian - Structs.sh Director
Laura Wen - Websites Director
Mae Vuong - Websites CMS Director
James Teng - Websites Director
Get to know them better here!
---
Subcommittees
Subcommittees are the teams that run CSESoc and its events to the benefit of all UNSW Computing students.
Careers
One of the core goals of CSESoc is to provide students with a large  variety of opportunities to build and diversify their careers and  professional portfolios. Our members are recognised around the globe as  world class computing students and many of them go on to work at an  extremely wide range of organisations in an assortment of different  roles.
The careers team aims to imbue our members with the skills,  experience, and connections needed to forge a successful career in the  technology industry. We organise and host events throughout semester  designed to achieve this goal - such as sponsor talks and workshops,  networking nights, resume and interview workshops, hackathons, and so  on. We also help manage sponsor relations, as sponsors play a key role  in everything we do. This year, we're also planning on launching a  number of exciting professional development initiatives, which, combined  with our events, look to form a strong platform in maximising  opportunities for all of our constituents.
Software Projects
The Projects team allows you to work on programming projects outside of  normal coursework, providing a talented team to turn your ideas into  reality. Examples of ongoing projects include a degree planner, a  timetabler, and various web development opportunities.
Education
The Education team helps organise all the technical workshops we'll be  providing you throughout the year. These workshops will be to help hone  your technical abilities in a wide range of areas, including areas covered by collaboration with other societies!
Competitions
The Competitions team runs all of CSESoc's flagship competitions, from the annual Hackathon and Personal Projects competitions to trading competitions and CTFs, to show off your technical skills and challenge your mind and creativity.
Socials
The Socials team works to bring together CSE students of all years and  experiences to make long-term friendships between them, through events  like CSESoc's First Year Camp, our weekly BBQs, or engaging and fun  events like our boardgames-centred CardBoard nights.
Student Experience
The Student Experience team helps plan, organise and run events associated with  CSESoc's Peer Mentoring program, and caters to other underrepresented groups! Whether you're an undergraduate or  postgraduate, the StudEx team will work hard to ensure that you start  studies at UNSW CSE on great footing.
Creative
The Creative team is behind the aesthetic direction and the branding of CSESoc, which includes event banners, video thumbnails and merchandise design.
Marketing
CSESoc's marketing team is all about promoting the countless  sponsored career events and the amazing social events that happen throughout uni life.
The marketing team allows you to help market CSESoc to students and  our sponsors. From designing merchandise, to creating a Facebook event  for one of our fantastic social events, tech talks or workshops, or  taking photos and videos to capture these moments in an everlasting medium.
Media
The Media Team is responsible for cementing the CSESoc's brand and student voice, managing content that enriches the academic, social and  cultural experience of CSE students all while acting as a bridge for  students ideas, opinions and advice to the wider society. Some of the  type of content media is responsible for producing include but not  limited to are podcasts, videos, articles and the First Year Guide.