(Some of) the best food places on Anzac Parade in Kingsford

One of the best parts of UNSW is its food game. On campus you'll find a large range of great places to eat from all sorts of different cuisines. But it doesn't even stop there! Just outside of campus in Kingsford are a plethora of (mainly Asian) restaurants that are great for a well-deserved dinner or lunch after a long study session. Check out our guide for the best places to try out below...
---
Disclaimer: We haven't eaten at every Anzac restaurant so there are plenty of gems that we haven't mentioned! Don't forget these are just personal opinions too!
---
Phoodle
Out of all of the restaurants to be mentioned in this article, this one is the closest to UNSW, hence convenience is a big advantage Phoodle has. If you couldn't tell by the name it's a Vietnamese place that serves all the typical Vietnamese dishes such as pho, rice paper rolls, vermicelli salads, Vietnamese baos, and more. The place has a nice casual vibe too, complete with brick walls, and nice foliage on the walls and ceiling. It's reasonably priced too.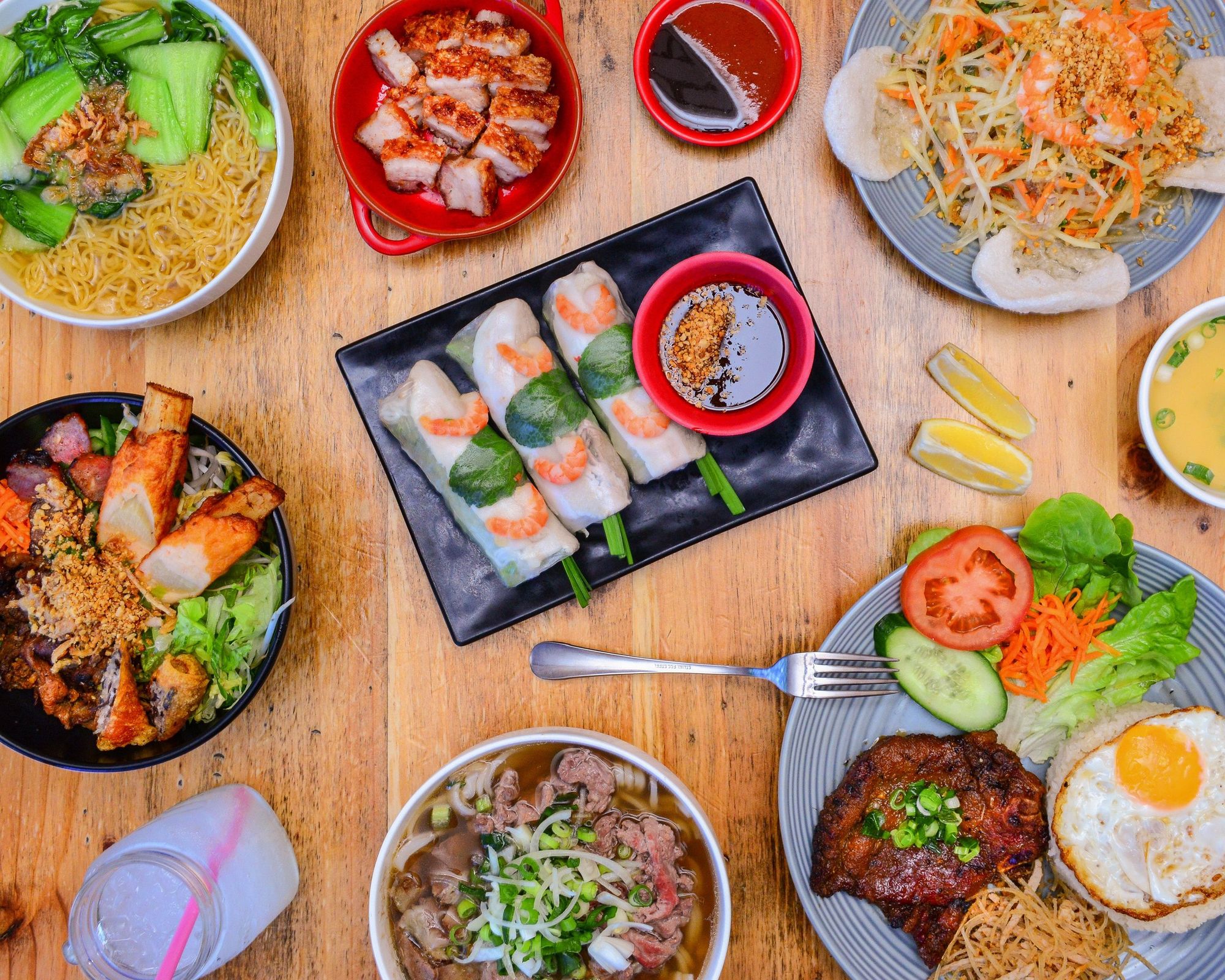 Yang Guo Fu Malatang & No.1 Malatang
For those that don't know what malatang is, it's essentially a Chinese spicy broth where you get to choose which ingredients you want (and how much of each you want) such as meats, vegetables, noodles, rice cakes, fish balls, etc. No.1 Malatang has been around Anzac longer than Yang Guo Fu and is pretty busy most nights being the more popular option. The Yang Guo Fu in Kingsford opened around early 2020 so is not as well-known. Personally, its closer proximity to UNSW and larger range of choices makes this malatang for me more preferable compared to No.1 Malatang. It's also more spacious with more tables and has a nicer vibe in my opinion. However, I know plenty of people who feel the N0.1 Malatang has the better broth. Try both and see which place you prefer!
Ayam Goreng 99
This Ayam Goreng 99 is one of the most popular Indonesian restaurants in Sydney. It's a casual Indonesian place and their food is very good.  Some of their most popular dishes include Ayam Bakar (grilled chicken), Nasi Goreng, satay skewers, and Mi Goreng. I would recommend showing up early. You'll be waiting a long time to get a table, whether it's lunch or dinner on any day.
Chinese Noodle and Dumpling Restaurant
Often referred to as "Drunklings", what makes this Chinese dumpling place popular is that it's BYO. So not only do you get to enjoy great tasting dumplings and Chinese food at a very cheap price with your mates, but you get to do so while getting hammered. Even if alcohol isn't your thing, I'd highly recommend checking this place out - the food here is very good and isn't too hard on the bank.
It's Time for Thai
Does this place even need an introduction? Definitely the most popular Anzac restaurant among UNSW students you'll soon be hearing the phrase, "Wanna grab Time for Thai?" plenty of times throughout your time at uni. The food is great, good portions, decent prices, and is right next to the Ten Fourteen bubble tea shop (buy one get one free an all drinks!) Just make sure you have an even amount of people in your group :)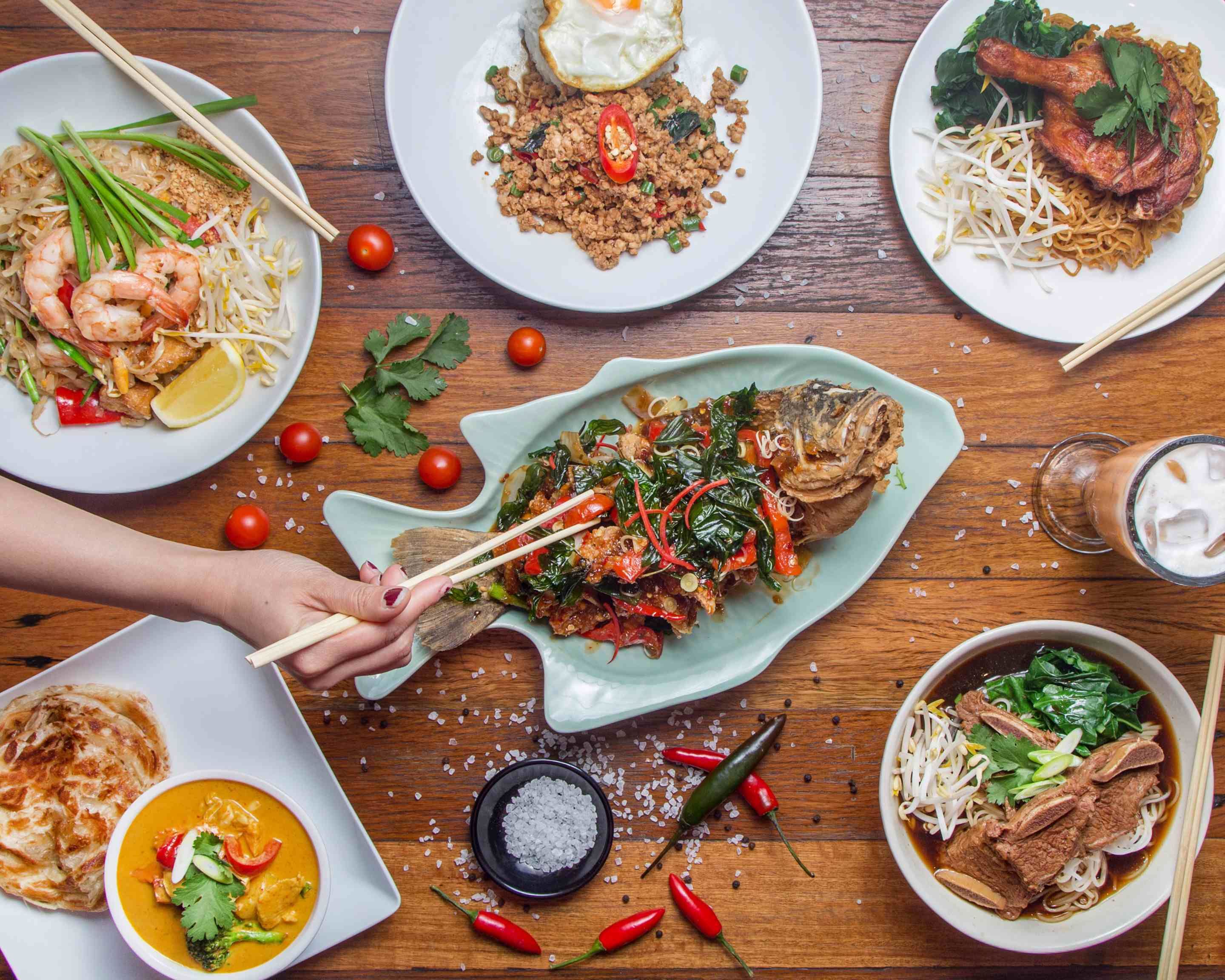 Manpuku
Manpuku is a ramen joint and it's pretty good. Plus if you show them your uni ID card you'll get extra noodles! However, this place is pretty expensive and the amount of extra noodles you get as a uni student is pretty small. The chashu and broth here is quite nice though so if you're into ramen I'd recommend checking this place out!
New Dong Dong Noodles
I haven't actually been to this restaurant however I do know that it is very popular, well respected, and serves great, affordable, Cantonese food in large portions. Everyone says this place is good - go check it out!
Regent Hotel
Compared to all the places to be mentioned this one is the odd one out as it's not an Asian restaurant, in fact quite the opposite. The Regent Hotel (or the Rege as it's commonly referred to) is your typical Australian pub that serve the usual pub dishes such as chicken schnitty, burgers, pizzas, steaks, and wings. They also serve baos too, albeit a westernised version, which actually aren't too bad. The food here is quite expensive, however they do have daily deals where certain dishes go on special depending on the day of the week. This place is also very popular among UNSW college students.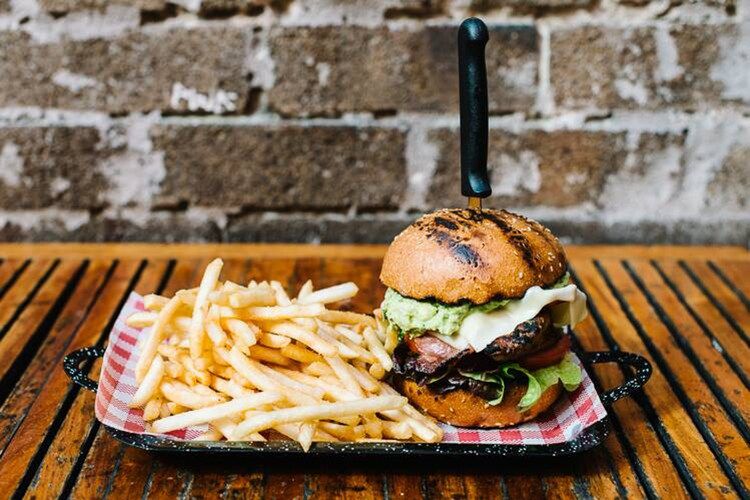 Niji Sushi Bar
Firstly, this place is packed most nights so if you want go you should definitely make a booking. Secondly, it's not cheap. Niji has a sushi train bar, but also regular seating for ordering food off its menu. The food here is very very good, however as mentioned before it ain't cheap. I wouldn't call this place a uni student friendly place, but remember this one for a special occasion or celebration.
Honourable Mention: Maccas
There's a 24/7 Maccas on Barker Street (even closer than Phoodle) so if everything else is closed you know where to go. I'm pretty sure this place is busier between the hours of 2-6AM than it is during the day.
Plus many more!
There are plenty more restaurants on Anzac Parade in Kingsford we haven't mentioned that are great as well. Go check out as many as you can with your uni mates while you're studying -  it's all part of the UNSW experience.
---
Choose your own adventure!
You'll probably want to try all these restaurants with some mates so why not check out Giuliana's Article on how to meet people at uni!
Or maybe you'd like to
Don't like these options? Check out the full roadmap below!
The Essentials
Academics + Career