So you are, or are interested in studying a degree in the school of Computer Science and Engineering (aka Computer Science, Software Engineering, Computer Engineering, Bioinformatics Engineering, or Masters of IT). As part of your degree, you'll have to study a range of Computer Science courses! The handy map below shows the courses currently available, with arrows indicating a course that becomes available after completing the preceding course.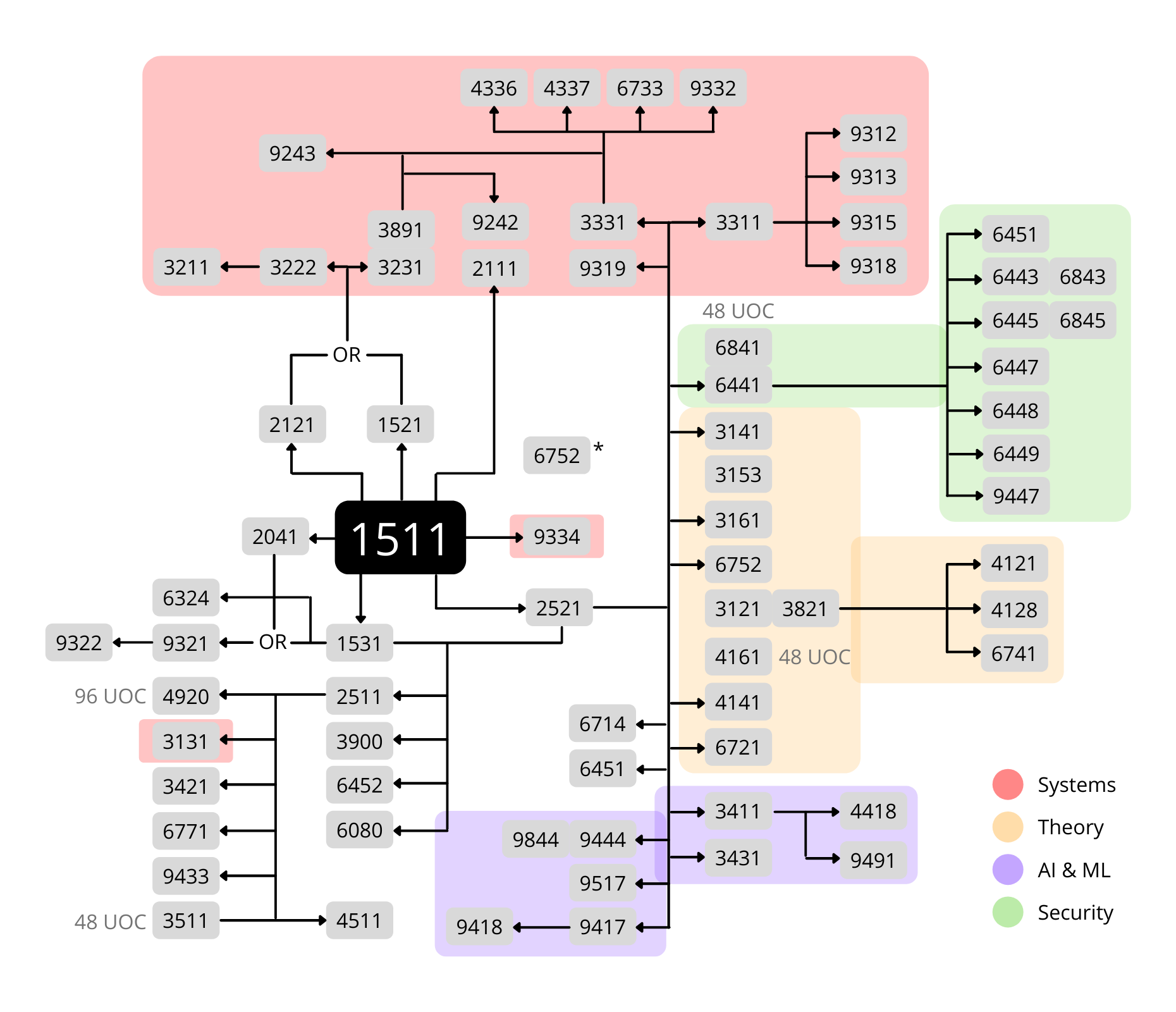 Refer to the UNSW Handbook to check which courses are core, and which are available as electives. Not sure what any of this means? Check out the CSESoc Pre-Enrolment Guide for an explainer!
Course index
Note: in the Handbook, all of these courses will have the prefix COMP
---
Choose your own adventure!
Now that you're across all the courses on offer in COMP, find out how to undertake these effectively even online!
Or perhaps you're just wondering what the big black rectangle in the middle of the course map is? It's the very first programming course at UNSW, and it's something that you can tackle without any prior programming experience! Find out how from once-coding newbie Clarissa Tatang 😀
Don't like these options? Check out the full roadmap below!
The Essentials
Academics + Career