---
---
CSESoc is the constituent society for all students who study Computer Science, Software Engineering, Computer Engineering,  Bioinformatics Engineering, and Masters of IT.

We cater to CSE students by running:
Social events to help you meet people and make friends :)
Study sessions and workshops, when you're on that COMP1511 grind
Career events to help you network and get a job you value
Media content to inspire, educate and entertain you.
And much more!
Like our Facebook Page and join our Facebook Group and Discord Server to stay up to date on all our events and opportunities!
The CSESoc Team
Executive
The Exec run the whole circus here at CSESoc! They've been elected by CSESoc members and work hard to set the vision and principles that guide everything we do. They don't have a subcommittee to join, but they juggle all the admin and keep an eye on the whole director team to ensure everything is running smoothly.
Giuliana De Bellis
Co-President
Hello! I'm Giuliana, a 3rd year CS student. I'm a hugeee foodie - I've got a notion dedicated to my fav recipes (PM me if you wanna see my recs!).
This year I'll be guiding an incredible team to help create events, media content, projects and more for the CSESoc community! We've got it covered for everything beyond academics at uni :D
If you see me around, please come and say hi! :)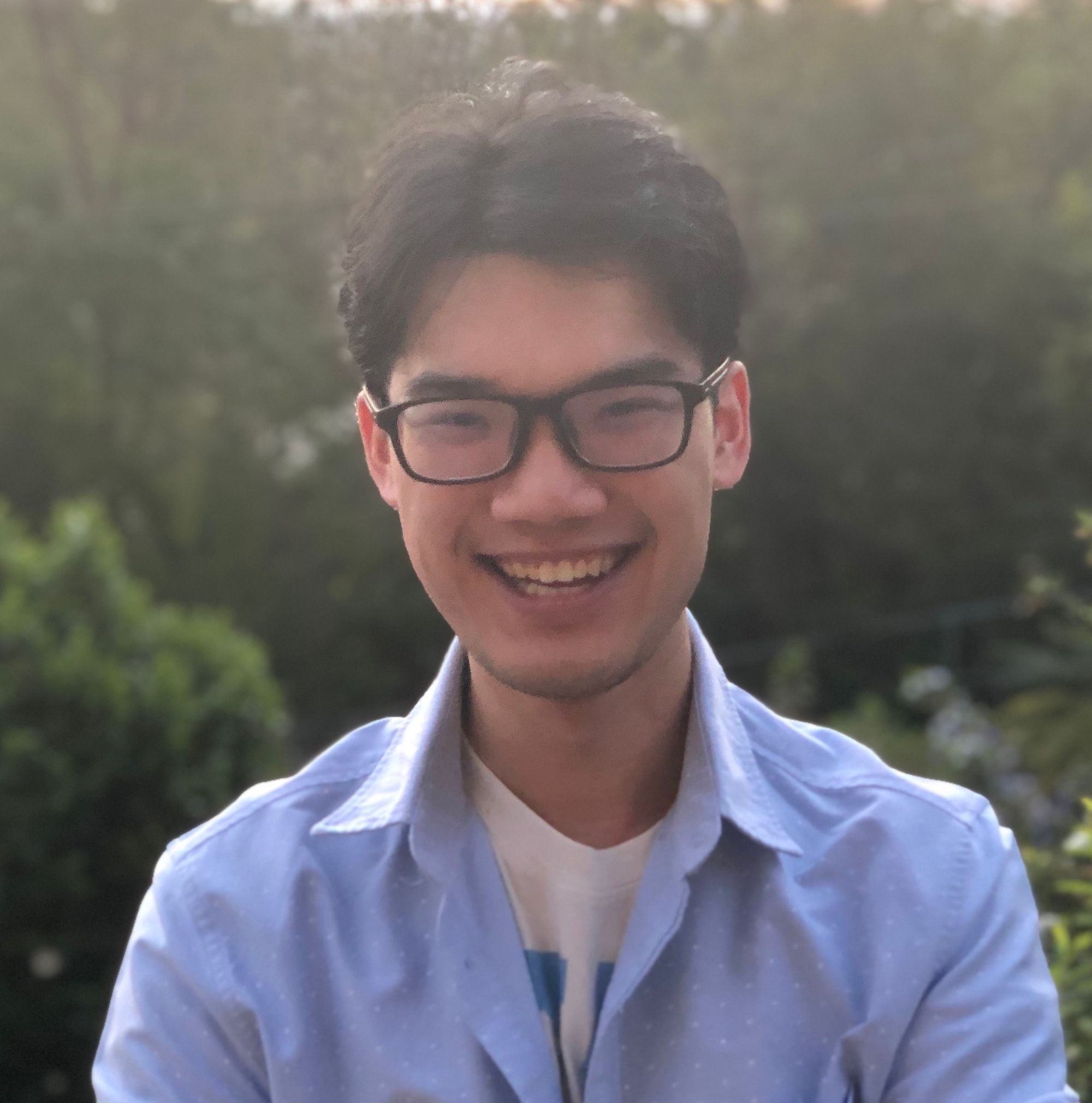 Lachlan Ting
Co-President
Heyyya! I'm Lachlan, a 4th year CS and MTRN student (pretty much a grandpa), and one of the Co-Presidents for CSESoc this year! :)
My tip for first years is to make the most out of university. Find new passions, friends, and make your time at university YOURS. Come say hi to me if you see me around!! :DD
Hayes Choy
Secretary
"If you send us an email I'm the guy who reads it. Kind regards,"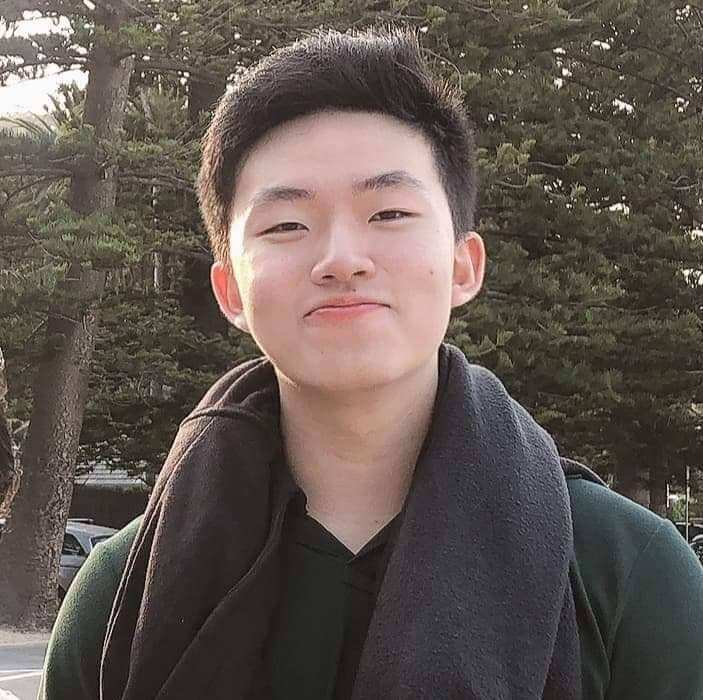 Colin Hon
Treasurer
Hi! I'm a 4th year Computer Science student and the Treasurer for CSESoc. In a nutshell, I am responsible for managing the society's financial position. In my spare time, I love binge-watching K-dramas 🍿, playing video games 🎮 and sports 🏀.
My advice would be to take on any opportunities that come your way. Uni is the perfect time to step out of your comfort zone and explore new things!
Haley Gu
Arc Delegate
Hi I'm Haley and I'm the Arc Delegate for 2022. CSESoc has been a huge part of my time at uni and I hope we can do the same for you. When I'm not busy working, I enjoy procrastinating my assignments by finding new brunch places on TikTok! If you ever see me around campus or at any events, please come say hi! 🥰✨
Sandeep Das
GEDI Officer
Hi there! I love meeting new people, so if you ever see me just say hi! My hobbies are to just chill and being happy :D
---
Portfolio Leads
Portfolio leads manage the internal workings of their portfolio. They oversee internal bonding, and lend a helping hand to the directors in their portfolio when they need it, however they can!
Nancy Zhao
Careers Lead
Hello! I'm in my 4th and final year of a Commerce / Computer Science degree. I like to play sports (basketball, badminton, swimming, etc.) and bake banana bread.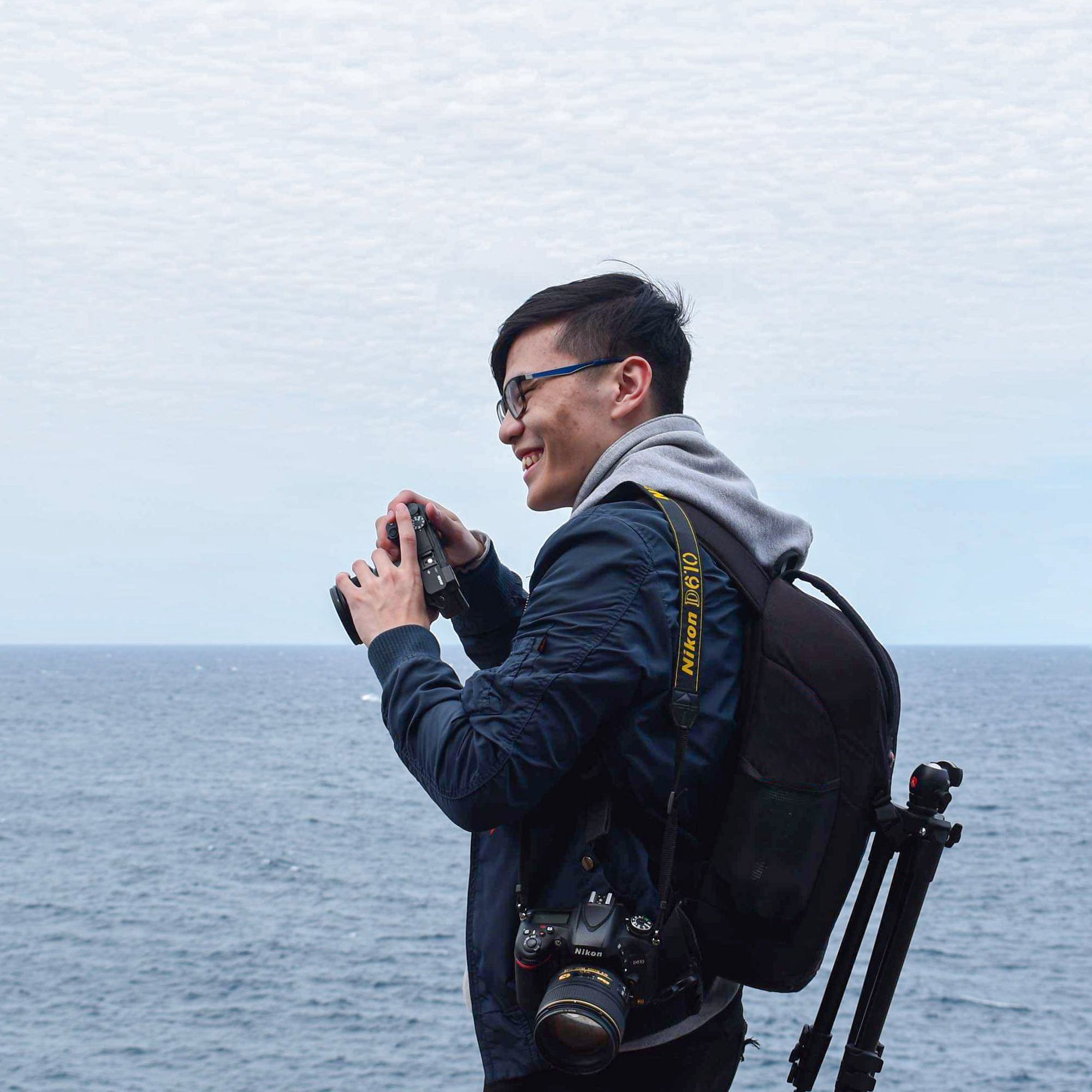 Clarence Feng
Content Lead
Hi! I'm Clarence and I'm the Content Lead. I'll be helping the Content Team out with their jobs this year! Currently, I'm in my fourth year of my CS and Sci degree so I'm pretty much an old man now. You'll usually find me reading, watching films, listening to pods, or taking photos. If you're coming in as a first year, it's a great idea to join a few societies and get really involved!
Shrey Sudhir
Development Lead
Hello! My name is Shrey - I'm a fourth year CS student, and I'm the development lead for 2021. I work closely to help guide our competitions, education and projects teams.
My advice would be to make the most of every opportunity! Get involved with hackathons, try out some competitions - it's okay to fail. The fun doesn't come from winning, but from the event itself. Do everything in your power to make some memories! See you round :)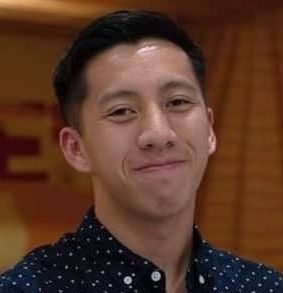 Evan Lee
Events Lead
Hi my name is Evan "I can crack 38 parts of my body" Lee.
---
Careers Portfolio
The Careers team is here to get you hired! They bridge the gap between CSE students and industry professionals, hosting events like company talks, site interviews and networking nights. They're also all about helping to open the door to a future in CSE by getting you the skills you need to get the jobs you want!
Cameron Mayhew
Careers Director
Hi Everyone! I'm a Second Year Computer Science Student and I absolutely love music! (and musicals .. i know i'm a nerd)
I also really love CSESoc (cheeky plug but legit plug), so if you are considering joining the team - please apply!
I'm going to attempt to be at every BBQ this year so hopefully I'll see you there :)
Kevin Zhou
Careers Director
"I really like shiny stuff, I think I may be a goblin."
Rebecca Hsu
Careers Director
Hi there, my name is Rebecca! I'm a second year comp sci / advanced maths student and one of the directors in our amazing 2022 Careers team!
I enjoy going out eating food, watching movies/TV shows and playing with my cat, Tuna 😼. My advice is to be willing to get involved at uni and a GREAT way to do that is going to the exciting 🔥 events CSESoc has planned for this year!
Srija Mukherjee
Careers Director
Hello! I'm Srija, a 3rd-year Software Engineering student and a 2022 Careers Director. My role is to connect you to our sponsors, through events that encourage professional development and offer insight into the tech sector. I am an occasional Netflix binge-watcher (any suggestions? lmk) and a sunset enthusiast. If you see me around , online or in-person, come say hi! :)).
---
Development Portfolio
The Development Portfolio is here to get you more hands-on experience outside the classroom, and ultimately get you confident in your skills outside the classroom.
Competitions
Comps runs CSESoc's competitions, including our annual Hackathon and Personal Project competitions. They're aimed at anyone from the most seasoned expert to the most beginner of comp students, so students can apply their knowledge and challenge themselves to new heights!  

Hanyuan Li
Competitions Director
Hi, my name's Hanyuan, I'm a 2nd-year Computer Science student, and I'm one of the new Competitions directors! You can catch me on Discord with the status "playing VSCode", binging Chinese reality shows or playing way too much Magic: the Gathering. When picking subjects, actually pick subjects you're interested in - the motivation difference is night and day.
Ryan Shi
Competitions Director
My advice is to not get swamped by generic introductions. If you want to stand out, then why introduce yourself like everyone else?
Education
Education organises and runs workshops to help students hone their technical skills, whether that's to reinforce course content or to teach you important industry-relevant skills not covered in class.

Gordon Huang
Education Director
Hi! I'm Gordon, a 2nd year CS student 😄 As part of the education team, I assist members of the community in sharing their knowledge through workshops, videos and articles so we can all learn from each other's unique programming interests. My advice is to keep an open mind and try out new things. Uni is a place for you to explore uncharted waters and to discover subjects and activities you never knew you would enjoy.
Jasper Di Francesco
Education Director
Hey, I'm a third year SEng student and a co-director of Education. My role is to organise events and content relevant to learning about topics not usually taught in CSE courses. My advice is don't get too caught up in your marks and try to find out what else uni can offer you. Then, find a healthy balance between it all.
Projects
The Projects team works on a student-led programming project outside of normal coursework. It's a great way to get experience in a real-life software development scene, from idea generation all the way to deployment. Projects include a degree planner, a timetabler, and an elective review website.

James Ji
Projects Director
Hello!!! I'll be managing CSESoc's portfolio of student-led projects with Vicky. I'm a 4th year Software Engineering student so hit me up if you want to chat about that! I'd really beg you to make the most of your time here. The past 2 years made me realise how important it was to enjoy uni before becoming a corporate slave haha :') but no really, follow the advice on this page, we know what's up.
Vicky Wu
Projects Director
Whatsup homies!! I'm Vicky - 4th year CompSci/Commerce student and one of the codirectors of Projects next year :D If you wanna be a part of the craziest projects in the entire world (think timetable/degree/course planners, website and bots) make sure you join CSESoc projects!!! My interests are gaming/jrpgs/arcades/anime - dm me if you want to beat me up in smash bros/mk :)
Technical
Our technical director manages all the infrastructure behind CSESoc, including finding ways to optimise our systems and maintain all our deployed projects!

Abiram Nadarajah
Technical Director
Hello, I'm Abiram (he/him) and I'm a third year computer science student and resident security shill! When I'm not living a life of cybercrime*, I enjoy cooking (especially ramen), going on incessantly long coastal walks, being obsessed with cable management, and telling myself that I'll learn the Rust programming language 🦀, all while messing my sleep schedule.
*For legal reasons, this is a joke.
---
Events Portfolio
The events portfolio - you guessed it - is in charge of all the events CSESoc runs. They strive to facilitate lasting bonds between students, and to get you connected with like-minded people.
Socials
The Socials team works to bring together CSE students of all years and experiences to socialise and make long-term friendships. Through events like CSESoc's First Year Camp, our weekly BBQs, boardgame nights, pub crawls, hikes, and whatever else they spin up, expect to meet new people and have a fun time at their events!

Felix Cao
Socials Director
Hey! I'm Felix, a 2nd year Computer Science student and Socials Director for this year. I think the most important thing to remember in first-year is just to have fun. I'm here to help u guys with that through running events to help u mingle, network and settle into uni. You'll probably see me around at barbecues flipping sausages, and helping around at camp! Come say hi to me if you see me around!! :DD
Pip Thiharie
Socials Director
Hi! I'm Pip, a 2nd year Computer Science student. I'm always down for a chat so come say hi if you see me around :D
Student Experience (Studex)
The Studex team helps run events associated with connecting CSE students from all backgrounds together! One of their biggest programs is CSESoc's Peer Mentoring program. Whether you're an undergraduate or postgraduate, domestic or international, Studex will work hard to ensure that you start studies at UNSW CSE on great footing.


Priscilla Soo
Studex Director
Hello! I'm Priscilla, a 2nd year CS student with a slight obsession for musicals, tea and stationery. My role in CSESoc is to help create a welcoming and inclusive community, so that you feel comfortable and confident at uni - and with that said, sign up for peer mentoring!!! If you see me around, tell me your favourite fun fact :))
Timmy Huang
Studex Director
Hi there! I'm Timmy, in my second year of Computer Science. As the 2022 Studex Director I'm looking forward to running mad events for you all. Something cool I've been doing recently is learning how to dance, you may see me perform for the first time at Oweek! Otherwise if you see me around feel free to come say hi, I'm friendly I promise :)
---
Content Portfolio
The Content portfolio consists of three teams: Creative, Marketing and Media. They work closely together to enhance outreach and make CSESoc look its best!
Creative
The Creative team is behind the aesthetic direction and the branding of CSESoc. You'll see their awesome work in our event banners, comics and art, and our merch designs - if it looks nice, there's a good chance Creative had a hand in it!

Van Andrew Nguyen
Creative Director
Hey, I'm Van! I'm a second year Computer Science / Media Arts student. I'm here to help build the aesthetic content you'll be seeing for CSESoc. My advice for first years would be to just try new experiences, make mistakes, do dumb things. In this way I've enjoyed new passions in hiking and boxing. Looking forward to meeting you all!
Sophie Liu
Creative Director
Hi there! I'm currently in the second year of my Computer Science/Science degree and now, I'm also part of the cool team of CSESoc directors. I'm looking forward to producing some awesome merch and banners for everybody to enjoy. You'll find me messing with Adobe Illustrator and binging trashy tv shows.
Eliza Lee
Creative Director
Hiyaa! I'm Eliza, a second year Software Engineering student with a soft spot for egg tarts and watching the waves crash on the beach 🥰. In my spare time, you'll catch me sketching portraits, messing around with Photoshop or Illustrator, or being absolutely tragic over a romcom! I'm always on the hunt for new artistic adventures, so hit me up if you're ever down for a dose of ✨ chaotic creative energy ✨.
Marketing
The Marketing team is here to make sure people know about our opportunities! They manage the CSESoc social media channels (FB, Insta, TikTok, and more), and aim to keep people engaged and to grow our community.


Fintan O'Shea
Marketing Director
hello hello hello. A little about me: Interests: reality television, trivia, travel, my cat (Alfredo), hiking, the beach, Taylor Swift, pop music in general, Survivor, subway Italian herbs and cheese bread.
Disinterests: early construction, eshays, people who play music on public transport, people who have loud phone calls on public transport, other people on public transport, other people (kidding, mostly).
Melanie Wu
Marketing Director
Hi! I'm Melanie and in my third year, studying Computer Science and Commerce. As part of the marketing team alongside Fintan, we're responsible for promoting CSESoc events and content so please go check out our Facebook and Instagram :) In my spare time, I love watching British panel shows, taking naps, and solving jigsaw puzzles.
Media
Last but not least, Media creates content - anything from videos, to articles, to podcasts, livestreams, quizzes, and this guide right here! Through this, we aim to publish content that gets the community talking, as well as record and capture what being a part of CSESoc is like in the present day.
Caleb Park
Media Director
Hellooo! I'm a second-year studying Computer Science / Arts and am also one of the three Media Directors for 2022 :) I enjoy being active and playing sports (especially soccer) with friends, but also like to have chill days at home. I'm really excited for Media to grow and produce some amazing, diverse content, so stay on the lookout for the cool things we will make this year!
Amanda Lu
Media Director
I'm Amanda, a second-year software eng/arts student! As one of this year's media directors I'm keen to be serving some crunchy fresh content for you guys, so make sure to like, comment and subscribe! My life advice is to make sure you get eight hours of sleep a night, cliche but true :)
Keith Xiao
Media Director
Hellooo! I'm a second-year studying Computer Science and am also one of the three Media Directors for 2022. I enjoy being active and going to the gym among other things like playing guitar. I'm really excited to meet all of you and have a great time this year!
My best advice: avoid the CLB toilets at all costs!
---

Want to be a part of the team? 2022 Subcommittee recruitment opens up in February! You can read more about being part of a subcom here.
---
You've completed this stage! Choose your next level below.
Or click here for a list of articles!